Hit-and-run on SWOSU campus: Suspect to appear in court on Feb. 4
An apparent hit-and-run occurred on the SWOSU campus between Neff Hall and Burton House in October 2021. Now, the suspect, Ruthie Ann Wills, is scheduled to appear for a second preliminary hearing in Custer County Court on Friday, Feb. 4.
Wills, a 32-year-old woman of Weatherford, is charged with assault and battery with a dangerous weapon (felony), leaving scene of accident involving injury (felony) and failure to give information at scene of personal injury accident (misdemeanor).
The incident occurred at around 4:01 p.m. on Oct. 14. According to court files obtained by The Southwestern, Wills and her boyfriend, T. Pauls, were arguing in her car, a silver Dodge, about another man Wills was seeing. When the vehicle stopped, Pauls got out and started walking south down the sidewalk. Wills then drove over the curb striking Pauls.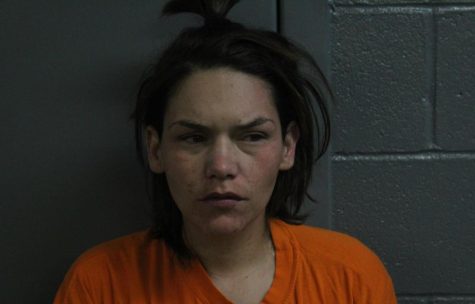 He landed on the hood and windshield, taking off a windshield wiper blade. Wills backed up and left the scene, turning eastbound on College Avenue, as of the affidavit of probable cause. Pauls had to receive medical treatment, but was not taken to the hospital.
SWOSU PD located Wills on Oct. 30. She is currently out on bond, which is $50,000.
Assault and battery with a dangerous weapon is punishable by imprisonment for up to 10 years in the penitentiary or 1 year in county jail. Hit-and-run is punishable by imprisonment for 10 days to 2 years, a fine of $50-$1,000, or both.
Wills has a criminal record involving domestic abuse, including assault and battery, obstruction, public intoxication, and possession of drugs, among others.
Wills is scheduled to appear in court on Feb. 4. She also has a misdemeanor docket scheduled for Feb. 8 for public intoxication and obstruction in unrelated cases.