Gunshots fired close to campus – At least one arrest
A major police operation is currently going on close to campus across Married Housing after reports of shots fired.
The site of the incident is the alley between 8th and 7th Street close to College Ave. Stay away from the area if possible.
According to our reporter who lives just one block away and who was live at the scene, there were sounds of shots fired before the police arrived. A police officer was heard aggressively giving instructions to a suspect. According to an eye witness who talked to one of the police officers, at least one arrest was made. No ambulance was spotted at the scene, which could be an indication that no one was hurt.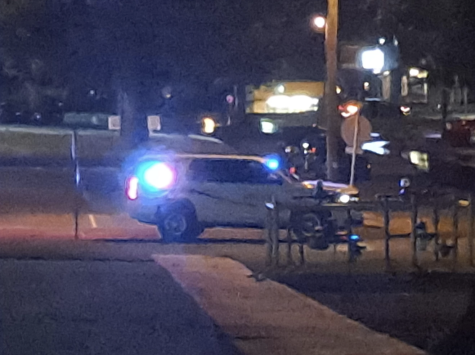 The SWOSU Police Department was present as well, with a patrol car securing the road towards Rankin Williams Fieldhouse/Pioneer Center. No campus lockdown has been issued and no announcements have been made yet by either the SWOSU administration or the Weatherford Police Department.
This is a developing story. We will keep you updated as soon as more information becomes available.