Syd's Survival Guide to beating the cold
Welcome back to another edition of Syd's Survival Guide! Today, we're covering the best ways to survive the cold temperatures on your way to class – or just making it to your car.
If you're anything like me, going out when the temperature is in the teens is not ideal. In fact, it's one of the worst things ever!
In the cold, I become best friends with warm layers. I may look like the Michelin Man, but at least I am warm and toasty.
Typically, I start with Cuddl Duds, or a similar undershirt, in order to trap some of that warmth. (They're sold at Walmart for about $10, by the way). They have them in the men's and women's sections in long and short sleeves.
If it's super cold, like we're expecting, I will slip on another long-sleeved shirt before throwing on a heavy sweatshirt or coat.
Moving on to bottoms, jeans or sweats alone just aren't cutting it in this cold weather. Leggings, or some form of long underwear, are an extra layer to add without feeling too bulky. Again, Walmart sells thermals for about $10. With as often as it gets cold around here, it's on my must-have list.
As far as heavy sweatshirts and coats go, it depends on personal preference for how thick of a layer they want. Personally, I prefer a heavier coat or a sweatshirt with a thick fleece lining. Some people prefer lighter layers like a thin parka or a denim jacket. As long as you're layering, you can't go wrong.
Finally, we move on to accessory style clothing. There are hats, scarves, socks, and anything else you can think of.
To keep myself warm, I typically grab a beanie to cover my ears and head.
Fun fact: about 40-45% of body heat is lost through the head.
I typically grab thick socks and sneakers, so I can be at my most comfortable. If your hands get cold, mittens and gloves are always an option.
Don't forget your masks as you travel to class. Stay safe and stay warm!
Leave a Comment
About the Contributor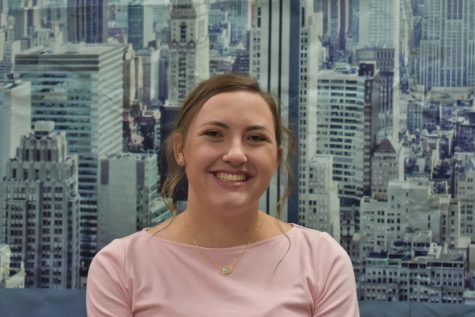 Sydney Graves, Co-editor-in-chief, campus editor
Sydney Graves joined The Southwestern staff during the fall semester of 2020. She is co-editor-in-chief with Rachel Masson and serves as Campus Life editor....