SWOSU Covid-19 2022 Procedures Update
Every Tuesday, the current COVID-19 positive cases are updated on the SWOSU website. As of Feb 8, 2022 it has been reported as:
2 – Known Active Student Cases on the Weatherford campus
0 – Known Active Student Cases at the Sayre remote location
1 – Known Active Employee Cases for Weatherford Campus and the Sayre remote location
"The number one thing we want people to know is we encourage vaccination and boosters if they are eligible," Vice President of Academic Affairs Dr. Joel Kendall said.
Vaccines and boosters are available through the vaccine clinics, and appointments can be scheduled by calling 580-774-3025. Walgreens and Walmart in Weatherford offer walk-in services for vaccines but appointments are preferred to be made online on their corporate websites. Custer County Health Department offers testing and vaccinations. To schedule an appointment, call 580-772-6417 for the Weatherford office or 580-323-2100 for the Clinton office.
"We encourage students if they have a positive case to contact the dean through the online report form and the dean will reach out to them with the steps beyond that," Dr. Kendall said. "We also encourage faculty, if a student comes to them and states they have tested positive that the faculty encourages the student to go to that online portal form."
"For an exposure, we point the students to the CDC website," said Dr. Kendall. "We do tell students to follow the CDC guidelines because those are different if a student is vaccinated or unvaccinated."
The current guidelines from the CDC for someone who is not up-to-date on COVID-19 vaccinations and coming into contact with someone who has tested positive is to stay home and quarantine for at least five full days, wear a well-fitted mask if you must be around others in your home, do not travel, and be tested at least five days after your exposure.
If up-to-date on COVID-19 vaccinations, there is no recommendation for quarantine unless symptoms are developed and to be tested at least five days after your exposure.
For any close contact exposure, they recommend watching for symptoms and taking precautions for 10 days after exposure by wearing a well-fitted mask when around others and avoiding being around people who are at high risk.
Leave a Comment
About the Contributor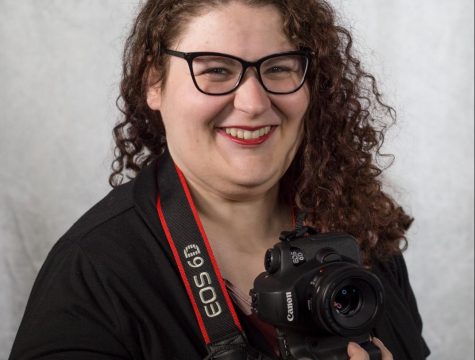 Katy Malinowski, News Editor
Katy Malinowski is the News Editor for The Southwestern. While earning her degree in Strategic Communications with a minor in Public Relations, she hopes...