Oklahoma film industry
The long-term effects of the film industry do not halt at on-set jobs available to Oklahoma residents. Local businesses will be benefiting from the future productions being made in their areas.
"Since I have been working in the industry here, we have seen our state's film incentive grow from a $4 million cash rebate to $30 million this past year," said Director Trevor Rogers of the Film Education Institute of Oklahoma. "We are seeing more and more infrastructure develop such as studios, rental houses, trucking and transportation and numerous other businesses come to the fold. More and more productions are filming here than ever before."
"In the past two years, El Reno has been the home to over 10 productions," said FEIO Board President Afton Jameson. "With that being said, this explosion of business has created a need for film professionals. Oklahoma currently needs more trained film crew to meet the needs of this surge in production."
Those who do want to step onto a film set to see the new opportunities the industry has available to them would be able to start in Oklahoma City.
"The best place to start is to get in touch with the FEIO.  It is a non-profit organization designed to get more people into the film industry," said Jameson.  "They can also get on the email list for the Oklahoma Film and Music office.  They list job openings and other potential opportunities in the industry."
"Having a good attitude, being able to communicate with your crew and quick problem-solving skills are essential when it comes to working on a film set," said local Oklahoma Set Dresser Jordan Kinman.
There are many different departments involved in creating a production. Lighting, camera, and audio are normally to be thought of first. There are also opportunities for art, construction, electrical, business office and several other specialties to be a part of the industry.
"The film industry is unlike any other that I can think of," said Rogers. "There are jobs for any and all interests, but you have to be willing to make the time to find yourself on an actual film set. The FEIO can help accommodate those needs, while it is also important for students to look at the resources that the Oklahoma Film and Music Office have to offer."
FEIO's Trevor Rogers and Afton Jameson will be visiting SWOSU on Feb 14, 2022, at 2:30 p.m. in ART 303 as an open guest speaker event hosted by the Communication Club.
"If students are looking for specific training, the FEIO hosts workshops twice a year, where students will be taught on a live set with industry professionals as instructors," said Jameson.  "Prairie Surf Studio and Oklahoma City Community College have teamed up to offer several short courses to provide training for potential students."
Leave a Comment
About the Contributor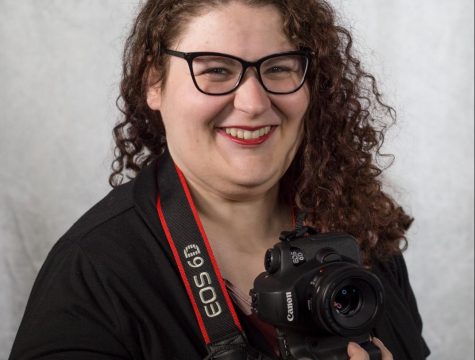 Katy Malinowski, News Editor
Katy Malinowski is the News Editor for The Southwestern. While earning her degree in Strategic Communications with a minor in Public Relations, she hopes...