Lady Bulldogs win blowout game on senior day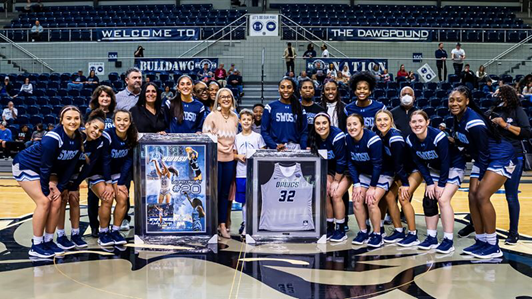 The SWOSU women's basketball matched up against Arkansas Tech for their final home game and senior day. Prior to the game, Lauren Ramey and Bethany Franks were recognized as the only two seniors on the team.  
When game time arrived, both teams were locked in, trading buckets for the entirety of the first half. At the end of the first half, SWOSU led just 35-34. 
In the second half, SWOSU would flip the script. The energy had seemed to be much higher when the two teams returned from halftime. SWOSU was forcing turnovers and pushing the ball down the court much quicker. 
SWOSU outscored Arkansas Tech 31-11 in the third quarter and had quickly put the game away. They would ensure no comeback would ensue in the fourth quarter, outscoring Arkansas Tech 24-14.  
Macy Gore led the Lady Bulldogs to victory with 19 points and six assists on a 7-for-12 shooting. Bethany Franks, on her senior day, added 16 points and nine rebounds. 
The explosive second half pushed SWOSU to a 90-59 victory. The win puts SWOSU at 24-4 on the season and 18-2 in the Great American Conference. Their next matchup is next Thursday, Feb. 24, 2022, against East Central University.  
Leave a Comment
About the Contributor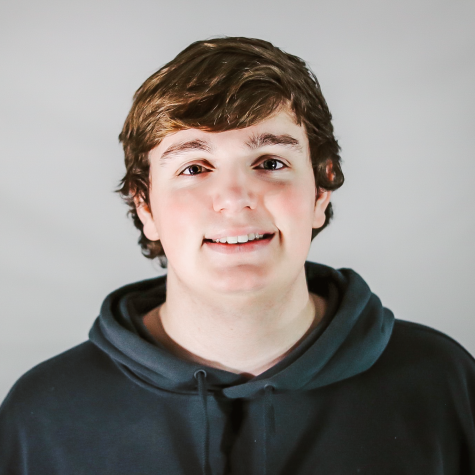 Kade Kimble, Sports Reporter
Kade Kimble is a sophomore sports reporter. He is a Strategic Communication major and planning on going into the sports journalism field.