Lunar New Year Festival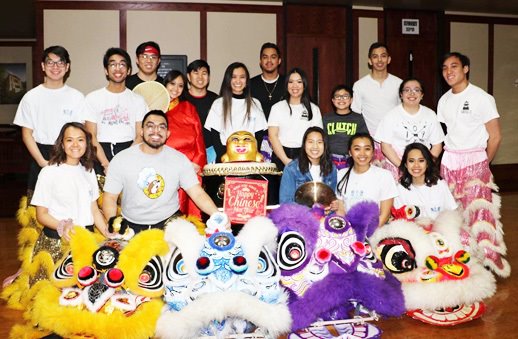 The Lunar New Year Festival at SWOSU is intended to spread Asian-American culture and bring good luck and festivities to the campus and community. 
This year's Lunar New Year Day Festival, hosted by the Asian-American Student Association, will be held at the Ballroom Memorial Student Center from 6-8 p.m. March 3, after being postponed for a month. 
"We wish whole campus and the community happy new year," Andrew Trieu, co-president of AASA, said. "It's free event, we are trying to get everyone who wants to come." 
AASA hosts this event every year around this time but, it couldn't be held last year due to COVID-19. This lunar New Year's Day was Feb. 1. However, the festival was postponed to March 3 to have more time to practice the Lion Dance. 
The Lion dance is a traditional dance in Asian countries. In Asian cultures, the lion symbolizes power, wisdom and superiority. Performers mimic a lion's movement in a lion costume to bring good luck and fortune and chase away evil spirits. 
Although the Lion Dance is the festival's main event, it also includes a raffle, calligraphy, card games and a photobooth. In addition, the AASA will cater Panda Express on a first-come basis. Usually, a Spicy-Ramen Challenge is provided to let people experience Asian food. However, due to COVID precautions, that was changed for this year. 
Lunar New Year is known as the Spring Festival, or Chūnjié in Mandarin, Seollal in Korean, and Tết in Vietnam. Each year in the Lunar calendar is represented by one of 12 zodiac animals. 
The 12 zodiac animals are the rat, ox, tiger, rabbit, dragon, snake, horse, sheep, monkey, rooster, dog, pig and tiger. 2022 is the year of the tiger, a symbol of strength, exorcising evils and braveness. 
Leave a Comment