Student body elects new SGA president, vice president, and treasurer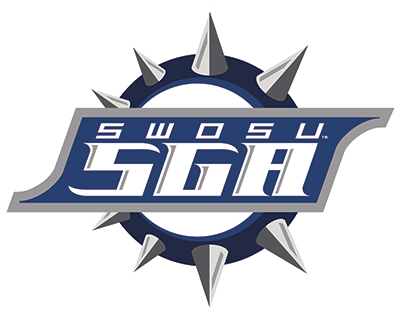 Anyone who has been on campus this past week could not have missed the Student Government Association election. If you did, the newly elected President of SWOSU Student Government Association is Franky Acuna; Vice President Kaitlyn Clark; and Treasurer Hardy Sperle.
During this week there was much debate amongst students between Presidential candidates Franky Acuna and Kobe Gipson. Both candidates have are involved at SWOSU and are a part of Greek life. However, Acuna won the election in the end.
Although Gipson didn't win the election, he expressed that he had no hard feelings.
"First and foremost, I'd like to congratulate Franky, Kaitlyn, and Hardy all on their elections to office," Gipson said. "To the people who voted in general, thank you. There are no hard feelings between anyone who didn't vote for me at all. I'm just glad to see the student body so active in an election."
He added that this election was one of the largest in terms of student participation that SWOSU has seen in years, and that seeing the student body so active is great for the campus.
Since Gipson will be graduating in the fall, he will not have time to run for SGA again next school year. However, since he is still the president of the fraternity Tau Kappa Epsilon, he still looks to invoke change through the fraternity.
Acuna shares Gipson's hope to inspire change within our community, saying that it was a great honor to be elected as the new president. Acuna mention how he's always had a passion to speak up for others and a wanting to advocate for people. He feels that he can really make a change with the platform that has been provided to him, and that he will be able to advocate for student's concerns.
For those who are unsure of what exactly SGA is or does, Acuna described it as "STUCO in high school but elevated." SGA is given a budget to fix things around campus, help to give us events like homecoming, and travels to the legislature to promote higher education. The cabinet helps communicate the concerns of the student body and helps change and improve our campus. Acuna wants to make the SGA cabinet more involved, as well as using social media to help create a presence at SWOSU.
He wants to create a welcoming active community that encourages students to participate in activities on campus. As well as promoting diversity and helping everyone be aware and educated on diversity and representation on our campus. He added that he wants to help as many people as he can and encourages students to voice their opinions and concerns. As president he wants to strengthen relationships with administration to create an environment where they are encouraged to help with the changes he wants to make. He has put a lot of time into the university through clubs, and volunteering, and is inspired to make a change at SWOSU.
During both of their campaigns leading up to the election, many students decided to make comments on both candidates through the app Yik Yak. Yik Yak is an anonymous messaging app that was originally launched in 2013 and recently relaunched in 2021. Students had made supportive as well as negative comments about both Acuna and Gipson.
"Life is too short to be bitter, get out and be involved on campus to help Southwestern grow," Gipson about the negative comments that were made.
Acuna shared the same feelings as Gipson and said that invoking negative behavior behind an anonymous screen is nothing to be proud of, and he does not condone negative behavior. Acuna was not sure why it happened, but he hopes that anyone on the app is doing good, and that they are okay, and that they can find a way to have a positive effect on campus.
Leave a Comment