Celebrating SWOSU's retirees
As this school year is coming to a close, a few long time SWOSU staff members will be closing out their chapter with the school.
After multiple decades of hard work and dedication for SWOSU, the following list of staff members will be retiring.
Brian Adler – Vice President of Public Relations & Marketing; 36 years
Patsy Parker – acting Vice President of Student Services, associate dean/professor in the Everett Dobson School of Business and Technology; 23 years
Todd Boyd – Director of Enrollment Management; 35 years
Before Adler worked at SWOSU, he was the executive director of the Weatherford Chamber of Commerce in 1986 and described his decision to work for SWOSU as the "best decision." He stayed in his position for many years because he said that the job has never been boring, stating that there's "always something to do in this position." During his time at SWOSU, Adler has worked with five of the 18 SWOSU presidents – Dr. Leonard Campbell, Dr. Joe Anna Hibler, Dr. John Hays, Randy Beutler, and Diana Lovell. Though, Al Harris regularly called Adler to check up on the university.
Over the past 36 years, Adler has made many memories some of which include SWOSU's Panorama events, winning championships in basketball, football, and rodeo while he served as the sports information director, and growing SWOSU's social media presence across Facebook, Twitter, Instagram, and LinkedIn.
Adler described his position as "challenging yet so rewarding" as he mentioned keeping up with social media, emails, and evolvement of the university to help the expansion. He doesn't have anything in mind yet for the future but plans on focusing his time "in other directions." Adler referred to SWOSU as a "wonderful university," with outstanding employees, students, and alumni. He mentioned that his fondness for SWOSU will continue.
SWOSU will be hosting retirement receptions for the following staff members:
Parker—Friday, April 15, 1-3 p.m. in Room 117 of the Thomas P. Stafford Center
Boyd—Tuesday, April 26, 3-4:30 p.m. in the Memorial Student Center Ballroom
Adler—Wednesday, May 4, 3-4:30 p.m. in the Memorial Student Center Ballroom
We at The Southwestern would like to congratulate those who are retiring and thank you for your many years of service to SWOSU.
Leave a Comment
About the Writer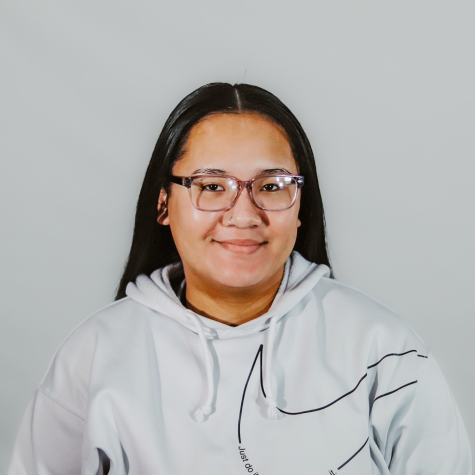 Rachel Masson, Online Editor
Rachel Masson is the Online Editor for The Southwestern. From a young age, she's always been interested in writing and is going to school to purse a degree...