SWOSU Students Elect a New Group of Student Government Association Senators
Last week, SWOSU students voted on Canvas to elect new SGA senators which were announced on Friday, Sept. 16. Out of many candidates, 50 senators, who were newcomers and incumbents, were elected overall from the College of Professional and Graduate Studies, Arts & Sciences, and Pharmacy. 
Senators for CPGS are: 
Hannah Strickler, Autumn Foster, Ashlyn Price, Hannah Miller, Addison Taylor, Matt Miler, Megan Mills, Kylie Gore, Emily Kauk, Abigail Harmon, Brock Freeman, Boone Hardaway, Hannah Dirickson, Madison Koepke, Anna Grace Webb, Ashlyn Schilling, Sydney Purintun, Kaden Reynolds, Cody Spillman, Brock Parker, Connor Blackburn, Caleb Blackwell, Isabella Amen, Eathan Bandy, Dallas Billingston, Brianna Berry, Jordyn Ives, Caleb Nolen, Hunter Dodson, Lydia Lee, Lisa Boye, Tyler Bandy, Kaitlyn Messina, Tyler Riley, and Drew Ramer. 
Madison Koepke, a CPGS senior, has been elected four straight years. 
"During my last year as a senator, I hope to make all of the major events we plan on campus to be the best they've ever been," Koepke said. "I want everyone who will be experiencing their 'last' including me this year to enjoy it and for it to be rememberable." 
Brock Freeman, a newcomer, said he decided to run for senator because he "really hopes to help make decisions that will better Southwestern's campus, students, and staff." 
Senators for Arts & Sciences are: 
Chloe Mellot, Katelyn Floyd, Collier Ladwig, Maritza Hernandez, Haley Lawrence, Aspen Crabtree, Hannah Fowler, Harley Gossen, Quinn Do, Tess Tracy, and Christopher Ray. 
Chloe Mellot, who has also been a senator before, said that part of the senate's responsibilities are to "represent SWOSU and to help the college become the best it can be!" 
Senators for Pharmacy are: 
Desmund Richey, Parker Judkins, Kylee Massey, and Miranda Farlow. 
For those who do not know, SWOSU's SGA, led by President Franky Acuna, act as the governing body for SWOSU students. The association helps decide what gets fixed around campus, plans student events like homecoming, and promotes higher education at Oklahoma's legislature. 
For more information about SGA or its events, please visit https://bulldog.swosu.edu/students/sga/index.php or visit its Instagram page @swosusga.
Leave a Comment
About the Contributor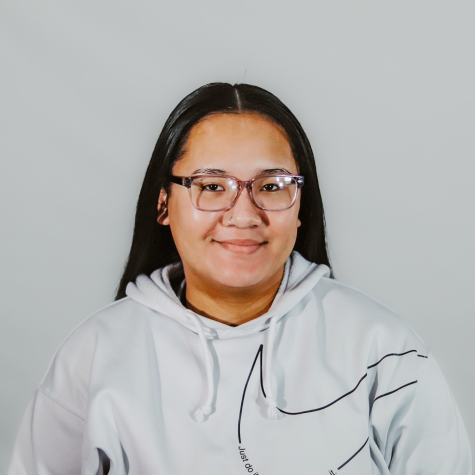 Rachel Masson, Online Editor
Rachel Masson is the Online Editor for The Southwestern. From a young age, she's always been interested in writing and is going to school to purse a degree...