Mann Hall To Host Halloween Carnival: Mann Hall Mania
On Thursday, Oct. 27 from 6:30 p.m. to 9:00 p.m., SWOSU's Mann Hall will be hosting the first ever Mann Hall Halloween Carnival: Mann Hall Mania.
The carnival will have activities held inside and outside of the dorm building.
Some things to do at the event include a haunted house, photo booth, carnival games and activities with prizes, pumpkin and face painting, and an outdoor scary movie.
Aaron Jeffreys, housing coordinator for Henrietta Mann Hall, said some of the carnival games include Plinko, Cornhole, and a ring toss game. He said all the games will have candy and other small prizes.
Jeffreys also mentioned that the haunted house will be inside the dorm building and has the theme of three scary movies. There is a promo video of the haunted house on the Mann Hall Instagram account, @henriettamannhall. 
For the scary movie, Mann Hall will be showing the 2016 horror film, Lights Out. The movie will start at 8:30 p.m. and will be shown in the Mann Hall field on the outdoor blow-up movie screen.
There will also be an array of free refreshments and snacks at the carnival which include caramel apples, pumpkin rolls, popcorn, cotton candy, cookies, hot chocolate, apple cider and teas from New Creation Nutrition.
Don't miss out on all the fun tomorrow at Mann Hall. Come out for good times, fun activities, and sweet treats!
Leave a Comment
About the Contributor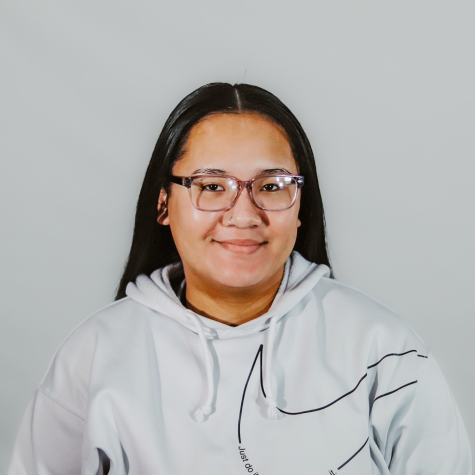 Rachel Masson, Online Editor
Rachel Masson is the Online Editor for The Southwestern. From a young age, she's always been interested in writing and is going to school to purse a degree...