"We're Not Missing Another Conference Tournament": Baseball Looks To Compete This Season
This year's SWOSU baseball team is a young team stacked with three freshmen, 18 sophomores, 13 juniors, and five seniors to lead the team. With the start of the season being this week, the Bulldogs are ready to compete. 
Alex Rice, a senior outfielder, has said that he is excited to play and is looking forward to competing and that a lot of the seniors have been "working really hard." Rice is one of five seniors leading the baseball team. The other seniors include Chris Goldston, Griffin Larsen, Brooks Red, and Bryson Armstrong. 
"We take it day by day, really," Rice said when talking about him and the other seniors. "A hundred percent every day because for the five of us, it's our last semester where we can play the game we love that we've been playing for so long. Last year, we missed our conference tournament, so it was kind of heartbreaking to see the seniors because that's not how you want to go out. So, every day at practice, since the day we've been back in the fall has been just nose to the grindstone really. We've just been ready to go and we're not missing another conference tournament again this year." 
As for the team's attitude towards the season, Rice has said that team has been brought together during the preseason and everyone's attitude had changed into a "dog mentality." As for personal goals, Rice said that he didn't have too many personal goals for himself except to help his team win. 
"I just don't want to go out like we did last year," Rice said. "I want my last year to be successful. I want to go out on a 'win or go home' type of deal at a tournament rather than knowing it's our last game. I just want to help the team win and be successful." 
When it comes to team goals, Rice said that the end goal is to win the Great American Conference tournament, but that is not the main focus. 
"I think this year, it's a lot more 'let's just go punch whoever in the mouth that we're playing that day' rather than looking forward to 'let's go win a conference tournament' or win a conference title," Rice said. "I look at it more like whoever is at the field that day, let's beat them rather than looking three months ahead." 
When asked about who the team's toughest competition is in the GAC, Rice mentioned Southern Arkansas University. Rice said that SAU was a talented team last year that was well-coached and has a legit chance to win a national championship. Although SAU has proved to be a tough team against the Bulldogs, Rice said that the team is excited to play against them. 
Rice also mentioned that he's excited to see how his teammate Larsen, catcher, does this season, as well as his roommates, Cade Hamilton, third baseman, and Reece Burke, left fielder. 
The men's baseball team kicks off its season this weekend at the UCO First Pitch Classic in Edmond, OK. The Bulldogs will play against Pittsburgh State University on Friday, Feb. 3 at 6 p.m. 
Leave a Comment
About the Contributor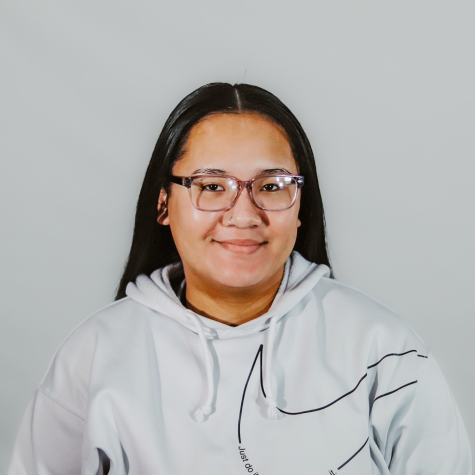 Rachel Masson, Online Editor
Rachel Masson is the Online Editor for The Southwestern. From a young age, she's always been interested in writing and is going to school to purse a degree...