SWOSU fraternity, TKE (Tua Eplipson Kappa), hosted their annual week-long philanthropy "Jump-a-thon" event to raise money for St.Jude Children's Research Hospital. At the end of the week, TKE raised $15,459.65.
TKE had a trampoline set up in front of the library where members would jump for 108 hours in one week. During this time students and faculty were able to donate and then request for members to flip.
"Jump-a-thon is about raising money for St.Jude's research hospital….At the end of the day if I donate five, ten dollars for the kids then that means the world to me." Former TKE President, Ryan Cunningham said "We flip for donations…If you donate twenty bucks then you might get to see a guy face plant."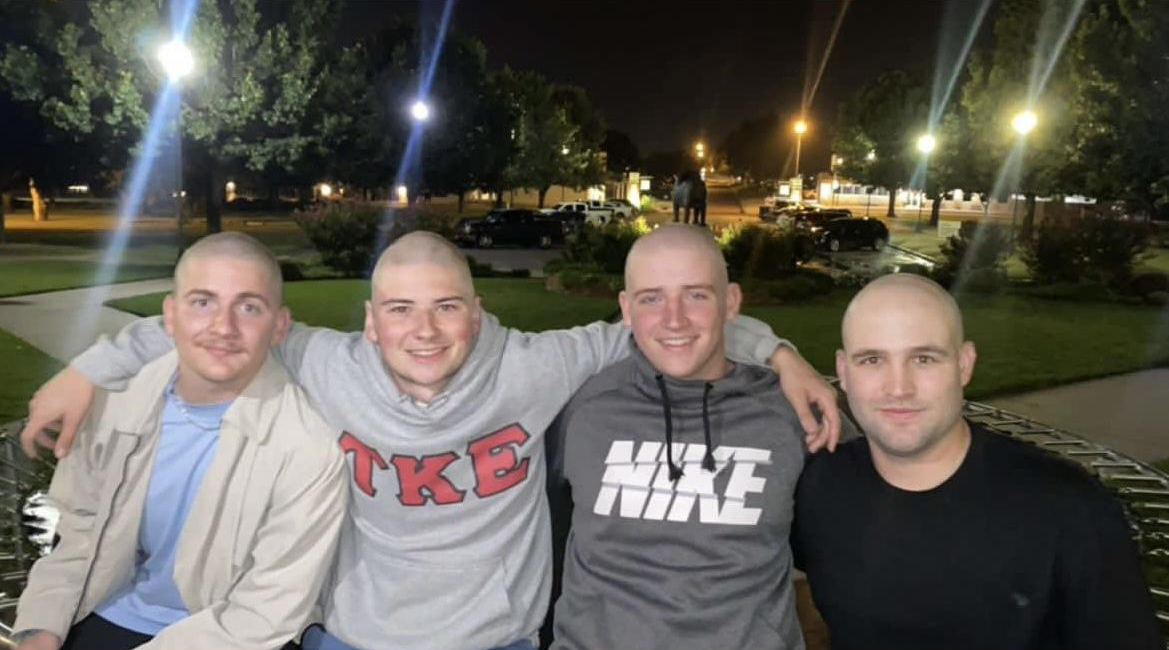 Not only did TKE flip for donations but they went even further and announced that if they hit ten grand then members would shave their heads. After hitting this milestone, TKE instagram lived members shaving their heads as an encouragement for more students to donate.
"We had six guys shave their heads. While we were shaving heads we raised $1,250 alone" Cunningham said "I feel great about my shaved head. I know some people might think it's odd to see someone with a shaved head in class, but I find it's a great conversation starter….It's a great way to one talk to them about the importance of St.Judes and two ask them if they want to donate."
After flipping for donations and shaving heads, at the end of the week TKE was able to raise $15,459.65 all in 108 hours.
"Overall I would say this year's jumpathon was a success! Raising any amount of money for St.Judes would have been a success but raising over fifteen grand at SWOSU in a week is incredible!"
For any students and staff who were not able to participate in this year's jump-a-thon and want to donate for this cause they still can. TKE accepts donations all year long.
Cunningham says "Ask a TKE and we can help you get your donations to the kids. Any amount helps!"