"Our team has improved so much": Cross country places seventh at GAC Championships
On Oct. 23, the Lady Bulldogs cross country team finished its full season for the first time in two years placing seventh at the Great American Conference Championships.
Though head coach Jennifer Johnson has been head coach since the fall 2019 season, this was her first true, full season being able to compete with runners that she has recruited.
"It's a lot more refreshing starting here than starting with a team of three returners," Johnson said. "It was awesome to have leadership in our returners, but it was also awesome to have fresh personalities, fresh times and the incoming people."
Although the team placed one position higher than the GAC Championships earlier this year in the spring, Johnson believes that getting seventh place doesn't reflect the hard work that the runners have put in.
"Last year we finished eighth," Johnson said. "We were 50 points away from seventh place and this year we finished seventh but were 100 points away from eighth, so that's a huge gap… It's just a little bit frustrating that one spot doesn't really reflect the amount of work that was put in."
One senior runner, Bailey Richardson, had some of the same feelings as Johnson towards getting seventh place.
"Our team has improved so much since our conference race in February, so as a team we had some good success and it was unfortunate that it didn't show on that particular day," Richardson said.
Other senior runner Josilyn Schenk was a bit disappointed with how the race turned out for her but kept her mind on positive thoughts.
"I was a little disappointed since my time at conference was the slowest I've ran all season," Schenk said. "However, my slowest time this year was my fastest time last year, so I am proud of the improvement I have made, and I am excited to see how I'll run next season."
The Lady Bulldogs indeed put a lot of hard work into this season and have improved, shaving almost two minutes off their team average from last year. The team averaged a time of 21:26 last season while the team averaged 19:32 this season.
The top runner for the Lady Bulldogs was freshman runner Seydi Smith. This was her first year competing in a 5K after having only competed in 2-mile races during high school. She was the first to cross the finish line for SWOSU with a time of 19:22.
"I knew she was going to bring a lot of talent and I knew she was going to be in our top five," Johnson said.
Since this was Smith's first time running in the conference championships, she mentioned that she felt nervous and excited.
"I felt a little nervous but also excited because it was the last race and I had nothing to lose," Smith said. "So, I tried doing what I did in practice and also tried to not let my bad mental thinking get to me."
By not letting her thoughts get to her, Smith was able to finish first for the Lady Bulldogs and was even named Bulldog of The Week.
"I was honestly surprised," Smith said. "I felt so loved by all my teammates and friends who sent me the Instagram post!"
Since this season is now over, senior cross country runners Schenk and Richardson will decide whether to return next season with their extra eligibility or not.
"I am almost certain now that I will be returning next year," Schenk said.
Richardson feels a bit differently than Schenk does.
"As of now, I'm still leaning towards not using my extra year, but still haven't completely shut that door," Richardson said. "I'm just trying to keep my options open and it's just hard to know what next year looks like."
Looking back on both of their careers at SWOSU, Schenk mentions that two of her favorite memories include getting a new personal record of running a 5K below 20 minutes and the first week of practice back with her teammates from summer break.
"It's always exciting to start running as a team again after training alone for so long and we always do several team bonding activities before school starts," Schenk said.
Richardson had many favorite memories but overall loved being on the team with the other runners.
"There's so many memories to recall but I think just being on a team full of girls who truly love this sport and running and seeing that pay off in competition is truly something to remember," Richardson said.
The other four finishers in SWOSU's top five from the GAC Championships include Courtney Williams, Abby Lewis, Maicie Brown, and Schenk.
Leave a Comment
About the Contributor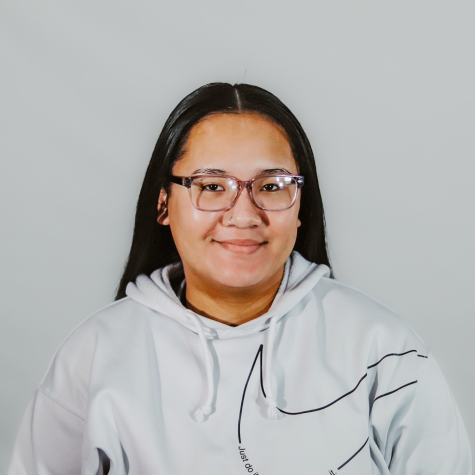 Rachel Masson, Online Editor
Rachel Masson is the Online Editor for The Southwestern. From a young age, she's always been interested in writing and is going to school to purse a degree...