SWOSU football continues losing streak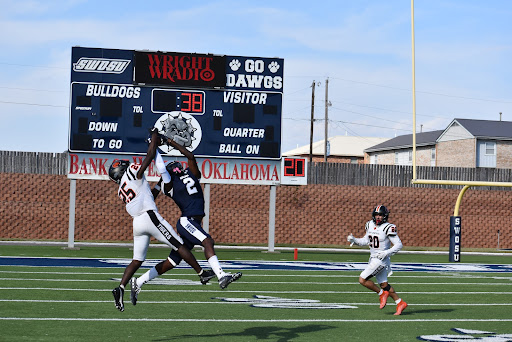 The SWOSU Bulldogs played East Central University in an attempt to win their first game of the season. ECU, coming off of two blowout losses, took down the Bulldogs 44-34.
While ECU looked like they had all of the control in the first half, SWOSU came into the second half with some firepower and led a comeback. The game was 31-14 in favor of East Central to begin the second half.
A 42-yard pass from Tanner Griffin to Torin Justice gave SWOSU momentum, which would quickly get shut down after ECU intercepted the ball in the endzone.
Following the interception, a blocked punt would give the Bulldogs a touchdown and bring the game to 31-20.
ECU responded with a touchdown of their own on the very next drive to put the Tigers up 37-20. To wrap up the hectic third quarter, SWOSU scored and then recovered on an onside kick, giving the team life again.
The Bulldogs started the fourth quarter with a quick touchdown, making the score 37-34 in favor of ECU. It wouldn't take long for ECU to once again score to make it a 10 point game for ECU.
Neither team would see the endzone for the rest of the game, as the two teams took turns giving up the ball until the game would end.
Justice was a bright spot for SWOSU as the junior had 146 yards on eight receptions along with a touchdown.
With the loss, the Bulldogs remain winless through eight games this season. Their next matchup will be on Oct. 30 against Arkansas State University in a homecoming game for SWOSU.
Leave a Comment
About the Contributor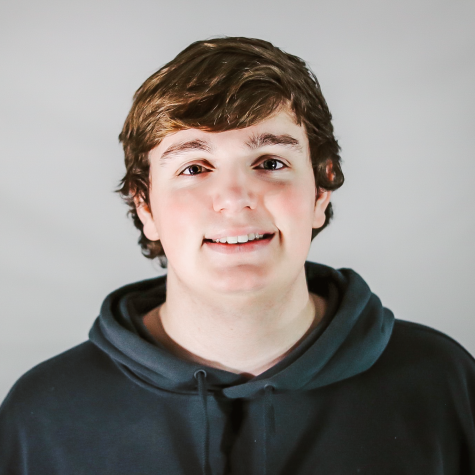 Kade Kimble, Sports Reporter
Kade Kimble is a sophomore sports reporter. He is a Strategic Communication major and planning on going into the sports journalism field.