"We have extremely high expectations": Women's Basketball Team Preview
The SWOSU women's basketball team plans to build off of their previous success to put together another winning season. Their previous season, played without fans because of COVID, was an 18-4 season from the Lady Bulldogs, and 16-2 in the Great American Conference.
Just three seasons ago, the team went 35-2 on the season, losing one of their two games in the national championships. That season, the Lady Dawgs were 22-0 in the GAC and had played their best season under head coach Kelsi Musick.
"That was one of our best years yet," Coach Musick said of the 2018-19 season.
Differences between COVID and non-COVID seasons
Last season was weird for every collegiate sports program. A majority of programs were unable to play, or had to play in empty stadiums. For the Lady Bulldogs, being unable to fill the seats in the arena was a problem. The players each had a limit as to how many tickets they were able to give to friends or family to attend the game. In the upcoming season, fans will be able to attend games with no restrictions.
"A chance for us to display some amazing talent and a quality team," Coach Musick said on a chance to play in front of fans again. "It's going to be great. As an athlete, you feed off of fans and crowds."
Season Expectations
"I always say, 'I don't want to rebuild, I want to reload,'" Musick said. The Lady Bulldogs will try to reload with a youthful roster and attempt to make another run this season. "We have extremely high expectations for our team and our program."
Fifth-year senior Bethany Franks said one of her goals this season is return to the national championship game.
"I've had the goal since my sophomore year of winning the national championship and getting back to that game and finishing it out," said Franks, which was also part of her reason for returning for her fifth year. "I couldn't think of a better time for that than this season."
Another expectation for the Lady Bulldogs, and more specifically the seniors, leaving a legacy is just as important as winning this season.
"For me personally, just leaving a legacy. Myself and Lauren talked about that, as the actual seniors on the team, the end goal is for us to leave this new, big group of girls with a good legacy to continue," said Franks. "Just continue the legacy that has been left for us."
Bethany Franks returns for the fifth year
Bethany Franks decided this past summer that she would return for her fifth year at SWOSU. The forward has averaged around 10 points per game in each season that she's played.
Beyond on the court activities, Franks has enjoyed her time in Weatherford and at SWOSU.
"It's just kind of home… It's a good place to be, which is why coming back was an easy decision," said Franks.
Another reason Franks decided to return was the team. The Lady Bulldogs have set a standard and culture of being close-knit and good teammates.
"I think the word that comes to mind is just 'family'" Franks said when describing the culture. "Our coaches are like moms to us and everybody on the team is super close."
Other key players
Sophomore Makyra Tramble will provide the team with scoring, as she averaged 19.5 points per game this past season. She scored her career-high of 33 points against OBU this past season. The forward will also bring rebounding with her scoring, as she has a career-high of 17 rebounds in a game. Tramble won the GAC player of the year last season.
Sophomore guard Macy Gore will also provide a bigger role than the previous season, as she averaged 10 points per game last season. As well as being able to handle the basketball and facilitate for the team, Gore is also a good jump shooter.
As a Senior, Lauren Ramey will provide a role that goes beyond the court. Being a senior, Ramey will serve as a mentor to the younger players on the team. The guard averaged 10.8 points per game last season on 49% from the field.
Competition
The Lady Bulldogs have been ranked 1 in the preseason rankings for the GAC.
"We're extremely proud of that," Coach Musick said. "When you have a target on your back that means you have to elevate your game."
Arkansas Tech and Southern Nazarene were both very close to being voted no. 1, but SWOSU skimmed past both teams by a few votes.
SWOSU will play both Arkansas Tech and Southern Nazarene twice in the regular season.
Leave a Comment
About the Contributor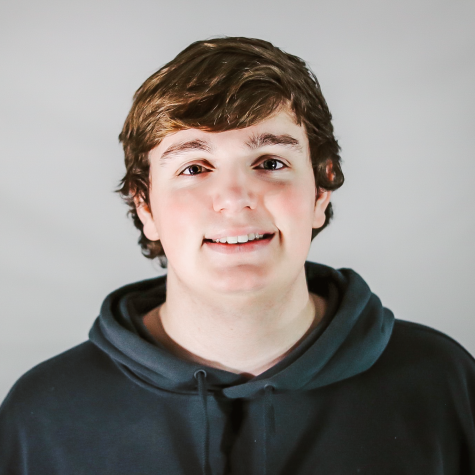 Kade Kimble, Sports Reporter
Kade Kimble is a sophomore sports reporter. He is a Strategic Communication major and planning on going into the sports journalism field.