First Choice Pregnancy Center offers free testing to all SWOSU students and educational resources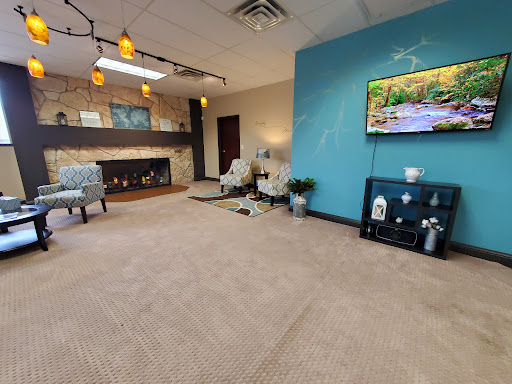 Editor's note: No personal information was shared when gathering information for this story.
Editor's note: TW: Information in this piece may be triggering.
"We are not here to make people feel uncomfortable," Interim Executive Director Tessa Stotts RN of Weatherford's First Choice Pregnancy Center said. "We try to be a listening ear and a voice of reason. We do not pass judgment."
First Choice Pregnancy Center started as a clinic in 1998 within a house which offered pregnancy testing with two employees. They opened their current office located at 100 W. College Ave. across from SWOSU campus in 2012.
The center's goal was to give better access and education to SWOSU students. After the building was renovated, they started working toward adding their current services of STD testing with both females and males for only the cost of the third-party lab. They offer free pregnancy testing, limited ultrasounds, STD testing, and peer mentoring.
"We don't charge for our supplies; we don't charge for the nurse on hand. We just charge for the lab fee," said Stotts.
For clients' convenience and comfort, there is a privacy fence built for the side entrance on the west side of the building.
"We're all about education, and we see so much where most of the students don't know what STDs are; they don't know that they are on campus. They don't know that some of them won't have signs and symptoms 90% of the time," Stotts said. "[We are] trying to keep these students healthy. They need to know what an STD is and what it can do to the body if ignored and untreated. Some of them can be long term; some can cause infertility."
When walking into the clinic, you are not facing the standard clinic waiting room. There is a coffee bar, lounge chairs, a relaxing audio and video, and a warm greeting from the front desk. Below are a few pictures of their offices.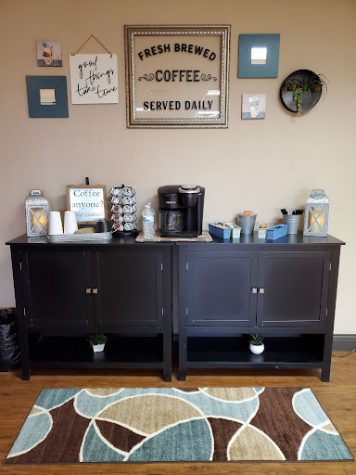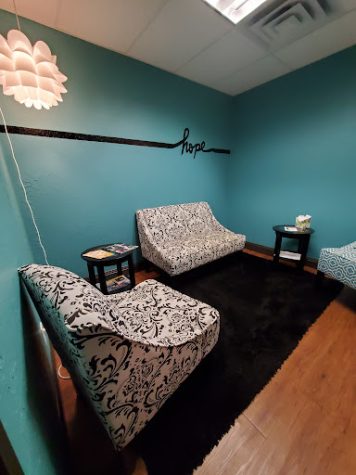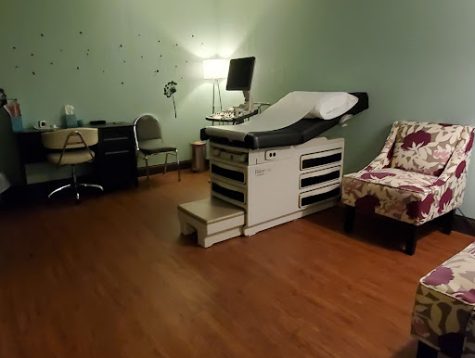 "We want it to not feel like a cold sterile doctor's office. Clients are already feeling nervous, scared, or freaked out. We want it to feel like a living room where they can feel a little more comfortable with the situation."
The clinic has seen an increase of clients who have a history of sexual abuse. In 2019 5.1% of their clients reported experiencing sexual abuse. The number then grew to 15.5% in 2020 and currently stands at 19.75% in 2021.
"Sometimes we have clients come in who may have been raped. It may have been a long time ago or more recent, and they are just not coping well as anyone would be," Stotts said. "We help them get over that hump or refer them to professional counseling if that is what they need.
"People think nothing bad happens here, but that is not the case," Stotts said. "You do not deserve this. It is a terrible situation, and we want you to be okay. We will get you the help you need."
Anyone can make an appointment or request additional information by visiting the location, calling the front desk at 580-772-7900, or texting the private number for client use at 580-789-9871.
Leave a Comment
About the Contributor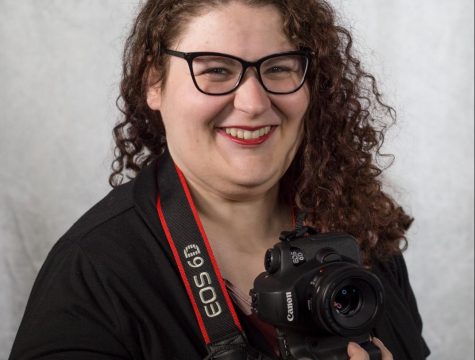 Katy Malinowski, News Editor
Katy Malinowski is the News Editor for The Southwestern. While earning her degree in Strategic Communications with a minor in Public Relations, she hopes...