"The team this year is strong": Introducing some of the players for SWOSU' eSports team
SWOSU eSports has held tryouts for Super Smash Bros, a fighting game that pits Nintendo characters against one another. This year's team is ready to get started with competing for the fans.
"I have a lot to learn," Ethan Abrahamson, aka "Ballter," said. "Much of high school was me just decimating the competition, but that all changed when I got to college and go to competitions now. It has just really shown me how much I have left to learn."
The players are excited to compete for their school and have come to feel at home in the area.
"I have made a lot of friends on the team and the area has come to feel like home," Drake Pena, aka "Big Drako" said. "Anytime I get to play I enjoy it."
Team Captain Tanner McMullin, aka "Not_Epic," has been competing for "over a year now". He has competed in open house events in Oklahoma City frequently, recently getting 16th out of over 60 players at an open house event. He is also a returning player for the SWOSU Bulldogs.
McMullin is also described as an "aggressive player" by fellow teammate Caleb Patton, aka "Flamescion." Patton also talked about how he balances home life with competitive e-sports.
"That probably is the hardest thing for me and a lot of the other players," Patton said. "However, I enjoy playing and I have a responsibility to my team."
The eSports staff has also spoken highly of the team.
"I feel that the team this year is strong," head coach Hayden Harrington said. "They are all talented players and I feel they will compete well."
Fans can watch the team compete via Twitch once game dates have been established.
The official announcement of the team can also be found on SWOSU News.
Leave a Comment
About the Contributor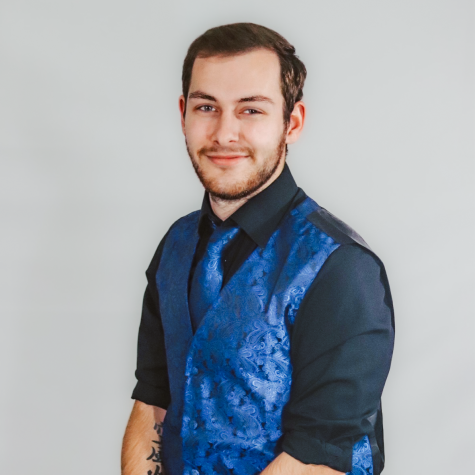 Tyler Bryson, Newscast Executive Producer
Our TV Producer, Tyler Bryson is a Senior communication major with seven years of video production experience. In his free time, Tyler studies kung fu...