SWOSU graduate Michael Meeks II vies for top spot at Caddo Nation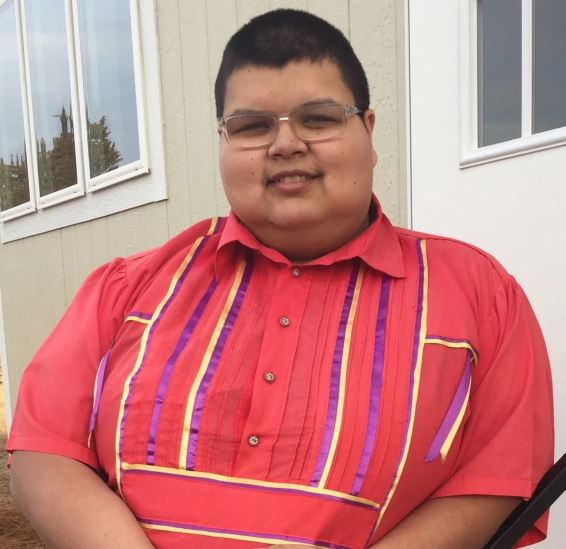 Michael Meeks II, SWOSU class of 2017, is one of four candidates in the race to become Chairman of the Caddo Nation of Oklahoma. Meeks is the youngest contender in any of the races on the tribe's April 24th ballot.
Meeks graduated cum laude from SWOSU with a degree in Business Administration in Management.
"Obtaining my higher education at SWOSU really prepared me to take on a challenge such as this," Meeks said. "The instructors at the Everett Dobson School of Business and Technology are all experts in their respective fields and they bring to the classroom a great understanding of business operations, not just in western Oklahoma, but across the state. That gave me a unique and invaluable understanding of how we should be running a successful business."
As the youngest candidate in the race, Meeks hopes to "bring a new perspective to the way we conduct business in tribal affairs. I hope to bring to life the vision of rebuilding our infrastructure to create better and more effective ways of communication between our tribal government and our tribal members and to offer more transparency in the ventures that we take on."
"I hope others in my class and after us will see that we are the future, and we have a duty to step up and lead where we can and to create necessary change to better our world for the generations that come after us."
The election for the Caddo Nation Tribal Council is scheduled for Saturday, April 24, 2021. There are polling places in Binger, Fort Cobb, Anadarko, and Oklahoma City.
For more information, contact the Caddo Nation Election Board at (405) 345-9854 or [email protected].
Leave a Comment