Lady Bulldogs Volleyball Wins First of Three Road Matches
On Tuesday, Sept. 13, the Lady Bulldogs picked up a road win against Southeastern Oklahoma State University, beating the Savage Storm 3-1. The win moved the Lady Bulldogs to 2-0 to start Great American Conference play.
The team will face Southern Nazarene University on Thursday, Sept. 14 at 7 p.m. in Bethany.
Against SNU, SWOSU has an overall record of 11-16. The team last won against the Crimson Storm 3-1 on Nov. 21, 2021. However, the Lady Bulldog's away record against SNU is 3-10.
The Crimson Storm are currently 1-1 in GAC play, having won against SOSU 3-2, but lost to Northwestern Oklahoma State University 0-3.
Fans will be able to watch the Lady Bulldogs and the Crimson Storm battle it out on the court by watching the live stream that SNU Athletics will provide.
After the game against SNU, the SWOSU volleyball team will finish off their road trip on Tuesday, Sept. 20 at 7 p.m., against Oklahoma Baptist University in Shawnee.
Against the Lady Bison, the Lady Bulldogs are 4-14 overall, 0-8 in away games. The last matchup between SWOSU and OBU was on Nov. 9, 2021, where SWOSU lost to the Lady Bison 1-3.
The Lady Bison are currently 0-1 in GAC play, losing to East Central University 0-3. The Lady Bison will play the Savage Storm on Thursday, Sept. 17.
Fans will also be able to watch the Lady Bulldogs compete against the Lady Bison by watching the live stream the OBU Athletics will provide.
Once the Lady Bulldogs finish the three-game road trip, they will settle in Weatherford for a four-game line up at the Pioneer Cellular Event Center.
Leave a Comment
About the Contributor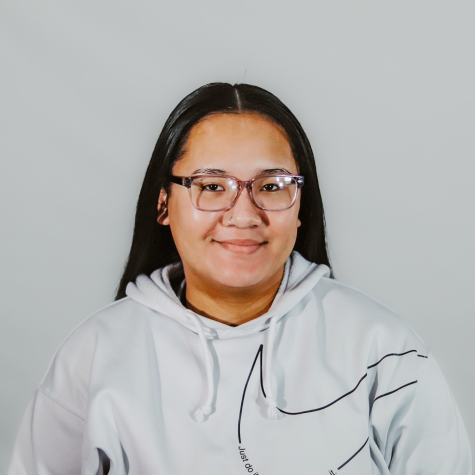 Rachel Masson, Online Editor
Rachel Masson is the Online Editor for The Southwestern. From a young age, she's always been interested in writing and is going to school to purse a degree...