SWOSU students participate in Oklahoma Research Day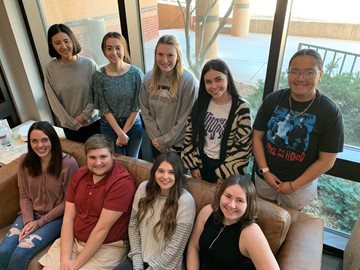 Earlier this semester, Dr. Amanda Evert, a Dobson School of Business and Technology professor, had her Promotional Strategies class create research posters and participate in the 2022 Oklahoma Research Day that was hosted by Cameron University. 
Oklahoma Research Day is an annual event where students from multiple universities can submit their research on a variety of topics, while networking with those who have done similar research. Dr. Evert has incorporated Oklahoma Research Day in her class curriculum for over a decade. 
"I took my first group of students to Oklahoma Research Day in 2007," Dr. Evert said. "Since then, I have taken more than 100 students with grant and corporate sponsored and unsponsored projects… In 2013, I went to a presentation about the need for mini-classroom undergraduate research experiences at universities with large populations of students who cannot afford the luxury of participating in traditional undergraduate research… I knew I wanted to take the elitism out of undergraduate research and make it something students could experience without sacrificing their financial stability." 
Dr. Evert includes this research in her curriculum because she believes that undergraduate research is "the ultimate high impact teaching/learning opportunity." Her students take what they learn from the class as well as their textbooks and use that knowledge to research how promotional strategies are being used in industries such as healthcare, real estate, wedding planning, and sports marketing. 
Lauren Price, a first-semester senior Business Marketing major, conducted her research over cross-posting of media between Instagram and Facebook for Feeding America. 
"I wanted to analyze why cross-posting can be dangerous," Price said. "This research showed which types of media performed better on each platform. I also discovered that testimonials gain more engagement opposed to other posts. This was important for me to know so I could share this information with smaller food banks so they can use the data found to improve their media used." 
Sadie Klopfenstein, a senior Entrepreneurship major, did her research on wedding venues. She analyzed the digital marketing trends present in the wedding venue industry to find out which venue has the greatest follower interactions. She analyzed the The Venue at PLENTY, Cole's Garden, and Baumberhof. 
"Bride and grooms to-be are spending more on their weddings than ever before," Klopfenstein said. "Social media portrays weddings as being luxurious, romantic events where even the quaintest seem to portray pure perfection. These fairytale images have hooked individuals and instill a need to make their wedding bigger and better. The fear of missing out, or FOMO, is a psychological trigger that almost all of us cannot help but respond to… This have-to-be-there feeling is a powerful motivator that wedding venue marketers should utilize when marketing their venues." 
Another student, Camelia Cowan, a senior Marketing major, conducted her research over how TripAdvisor reviews are beneficial to the Stafford Air and Space Museum and their customers. 
"I found this research necessary because I have done a webinar with the head of marketing for the space museum and felt that looking into the reviews to see what was useful could be helpful to everyone," Cowan said. 
All three students agreed that the research they each conducted will be useful to them in their respective majors and future careers. Price believes that this assignment has given her the experience of researching and gaining data to understand what is happening in an industry. Klopfenstein wants to one day open her own wedding venue alongside her parents, so she believes that this experience has made her more knowledgeable about marketing within her industry and how to become more competitive within it. Lastly, Cowan believes that her research will help her become better at answering and evaluating feedback from future customers and mentors. 
Leave a Comment
About the Contributor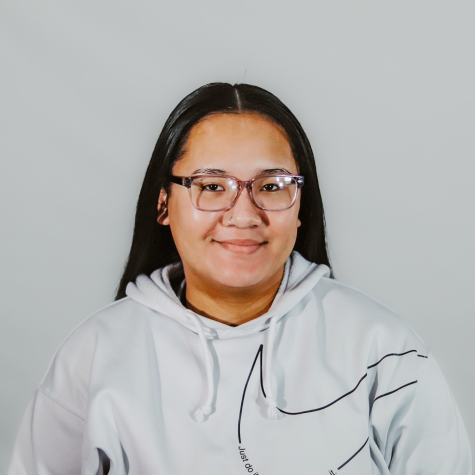 Rachel Masson, Online Editor
Rachel Masson is the Online Editor for The Southwestern. From a young age, she's always been interested in writing and is going to school to purse a degree...