"I've Been Really Lucky With the Group": New Head Coach Leads SWOSU Softball
New season, new players, and a new coach – that is what is in store for the SWOSU softball team. The Lady Bulldogs are a young team looking to get back to the Great American Conference tournament with new head coach Jessica Boone. 
This season will be Boone's first as the head coach of a team. She succeeds Kim Maher who was the head softball coach from 2016-2022. Boone comes from Oklahoma Baptist University where she was an assistant coach that helped lead the Lady Bison to have the most wins in a season in school history last year. Now, Boone is looking to bring her knowledge and leadership to SWOSU as she forms relationships with her players and guides them to wins. 
"I think once you're able to form those relationships, you're able to get a lot from your players on the field," Boone said. "That's super important to me. Once you have their trust, you're able to coach them up really hard and once we can do that, it all translates onto the field." 
Speaking of relationships, Boone said that the team atmosphere is great and that the team is a "really fun group" that loves to be together. 
"There's probably not a practice yet that we haven't laughed at least once," Boone said. "They like to have a good time, but they also will put their serious face on when it's time to be serious and when it's time to get better, and when it's time to go to work. I've been really lucky with this group and how good they get along and how good the chemistry of the team is." 
With the Lady Bulldogs' first tournament of the season being two weeks away, Boone says she thinks the team is excited to get back onto the field and compete. 
"I think they're really excited, but you know, there's definitely some nerves there," Boone said. "You know, when you have nerves, that means you care and that it means something to you. So, we're going to focus on using those nerves and turning them into good energy, positive energy." 
Lastly, Boone talked about some goals that the team has with a daily goal being to compete and not just go through the motions, and a big team goal to get back to the GAC tournament. 
"They barely missed it last season, and I think that that's a good stepping stone for us – to get back to the tournament this year," Boone said. 
Boone also added that she wants making the GAC tournament every year to be the new standard for the Lady Bulldogs. 
The team will compete in its first tournament in Lubbock, TX, playing against University of Nebraska – Kearney and Newman University on Saturday, Feb. 4, and Washburn University and Lubbock Christian University on Sunday, Feb. 5 
Leave a Comment
About the Contributor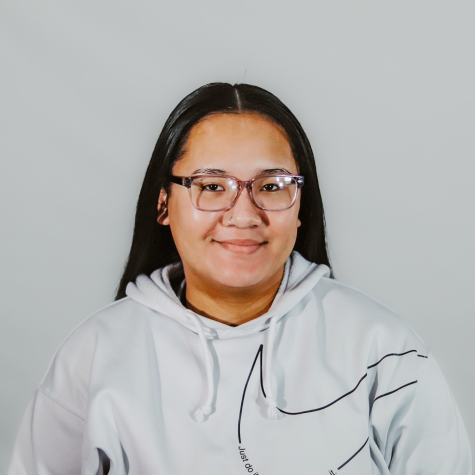 Rachel Masson, Online Editor
Rachel Masson is the Online Editor for The Southwestern. From a young age, she's always been interested in writing and is going to school to purse a degree...