AAUW November Luncheon Planned November 17 at SWOSU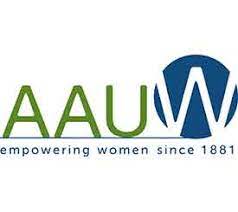 Jacy Soliz, who currently serves as an instructor in the Mathematics Department at Southwestern Oklahoma State University, is the featured luncheon speaker for a luncheon planned by the Weatherford chapter of the American Association of University Women.
The luncheon is planned Wednesday, November 17, at 12 noon in the Bonny Board Room of the Memorial Student Center on the SWOSU campus.
Soliz is a member of AAUW Weatherford and serves as the current secretary for the organization. She will discuss her love of mathematics and her journey to becoming a university instructor.
The public is invited to attend, and lunch will be provided. Individuals planning to attend the luncheon should submit their RSVP using the provided link no later than Nov. 10. https://www.surveymonkey.com/r/NNS8KQ7 For special dietary needs or other questions, contact Lori Gwyn at [email protected].
AAUW membership is open to all individuals who have completed a college/university degree (associate, bachelor's, master's or doctorate). Current college students are eligible for a free student e-affiliate membership. The AAUW Weatherford branch meets once each month, September through April, to conduct educational, community service and social activities. For more information about AAUW membership, contact Regina McGrane at [email protected] or check out the group's website: http://weatherford-ok.aauw.net/.
Leave a Comment